The old SHORE
Even as the Lagos shoreline continues to expand, there is still a unique history buried beneath the city.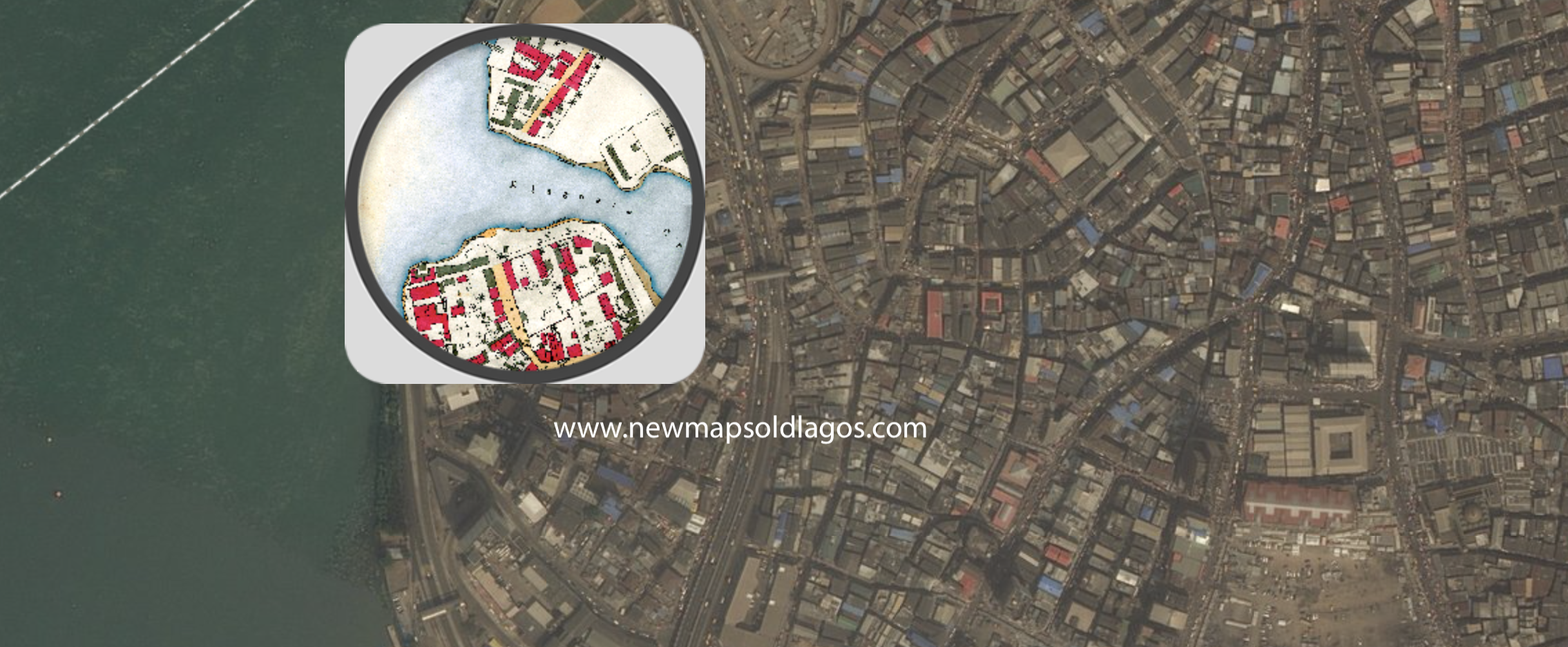 Until the early 20th century, the most dramatic natural features of the Lagos coastline were the lagoons, creeks and lagoons that interupted its perimeter. The yellow line circling the city shows the extent of the original shoreline in the 19th century, before the land filling and other interventions that extended the amount of habitable and in Lagos.
Alakoro and Elegbata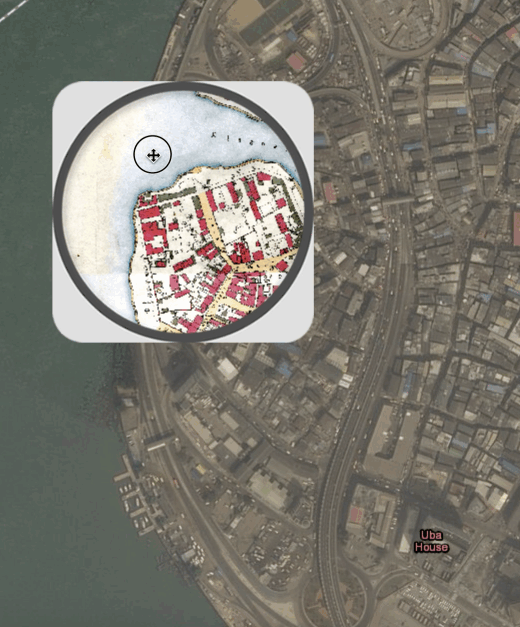 There were small swamps all over the island, such as along the Marina and in the Kokomaiko area. Filling Elegbata Creek was the first major intervention, and work on this project began in 1886. Alakoro was filled and darined by 1908, and this lead to the reconstruction of Kosseh and Balogun strees. For more details on this, see the section on Alakoro. Another important intervention was the Macgregor canal, which eventually drained the swamps between Lagos Island and Ikoyi.
These overlays were created with ArcGIS. Beneath the satelite image of Lagos is a historical map of Lagos from the 1890s. This map shows all the swamps, lagoons and creeks intact.
Isalegangan and Idumagbo
Isalegangan and Idumagbo were the largest in Lagos Island, and for many years were the center of complaints from local residents. In 1929, the new Lagos Executive Development Board took on the work of draining swamps. By 1936, both of these swamps were finally filled.